TRAINING TIPS by....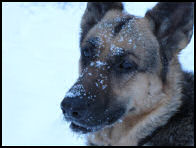 Daniel Sterl
Spécialiste en comportement canin / Dog Behaviour Specialist
www.UnHommeEtDesChiens.com
(819) 328-5027
(Français & English)
---

My Name is Daniel Sterl and I'm a dog behaviour specialist. I help dog owners to resolve bad behaviour problems their companions may have develop. I use positive reinforcement methods only, which means I'll never hurt a dog using physical punishment.
I do this work because animals, but mainly dogs, are my passion! I soon realized in my life that we, as humans, often struggle to be understood by our best friends and I've always wondered why.As a dog behaviourspecialist, I've learned dog's language and its primary motivations, With that knowledge, I'm able to adjust my language to its level, as I strongly believe it's our duty as dog owners to adjust to their level of language, not the opposite! It is with that in mind that I will write to you every month in this newsletter to help you being understood from your dog, so you can become your dog's best friend.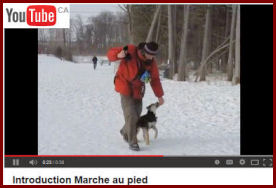 Daniel Sterl

---